Meet Our Bartenders
Our craft bartenders are title 4 certified with the State Liquor Board, trained by our team, and picked specifically for personality, charisma and professionally. Pick a bartender for your beverage package, or our bartender package.
Founder/Executive Chef
30 years in the restaurant industry, 7 years behind a bar, 17 years in the event bartending business and 12 years as the founder/owner of Portable Pubs, LLC. An ASU educated bartender turned chef aims his passion for the culinary arts to the craft of the beverage industry.
As executive chef and owner of Arizona Event Catering, Chef Chris will only be available to bartend events upon special circumstances. Please call us directly for potential availability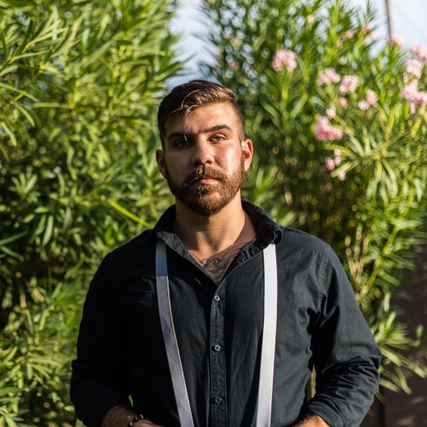 Lead bartender/Partner/Craftologist
Tyler is our new partner to the team and will be the executive event coordinator and sales manager. More than just that, Tyler is the creator of most of our craft ingredients, menu recipes and co-founder of our new company concept. This talented, personable and professional addition to our team is invaluable and you will see why when you put him on the front line of your special event.
Bartender/Brand Ambassador
Tia has been bartending special events with Portable Pubs for about 6 years now. She's reliable, professional and very personable. We adore having her on our team and you will adore having her at your event.
With many years of bartending and special events bartending, Michael has been a part of our team for almost a year now. He is very proficient in the event industry, provides a friendly, professional and responsible service to our guests and has been well trained for our craft menus.
Now Hiring Craft Bartenders
We are looking for a couple more to add to our team of bartenders. If you think you have what it takes, email us (info@portablepubsaz.com). Please include a resume and a brief email message about yourself in the body of the email.